Had a bit of cut off metal while I was practising drawing down some round stock, and my daughter also asked for a "swirly type necklace". So I attempted to make another couple necklaces…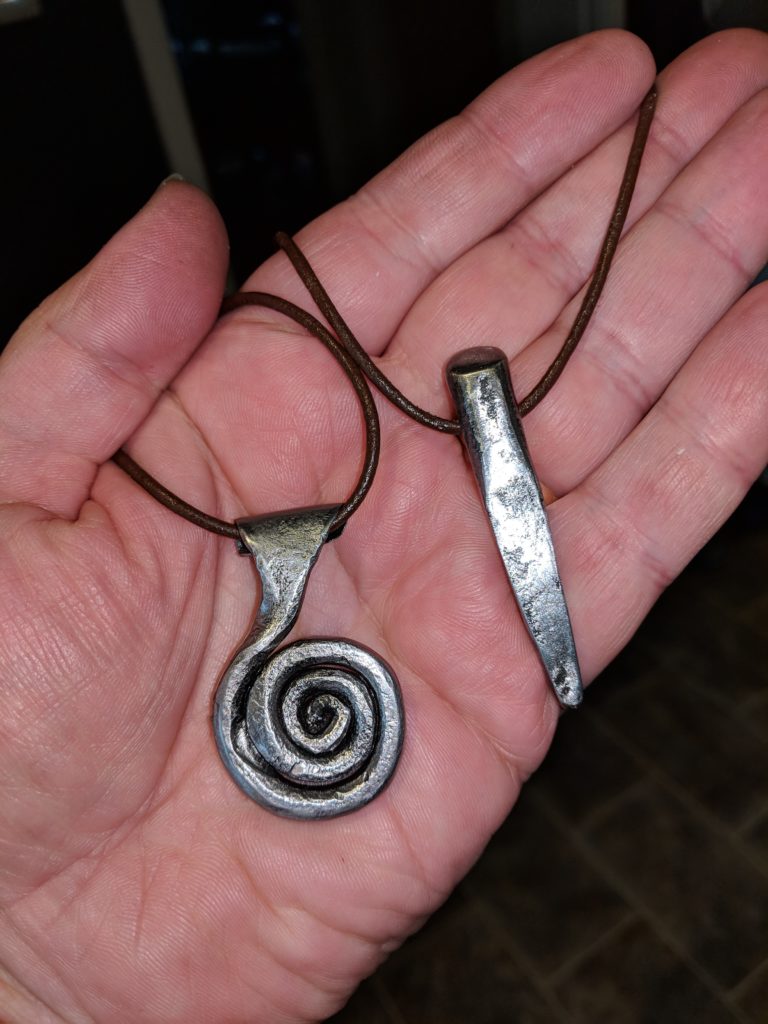 I personally really like the simple pendant; it's a little bit rounded on the top, angular on the sides, and it feels quite nice.
I'd like to practise making some more of these types of things – I saw a beautiful damascus (pattern welded) steel pendant once and would love to attempt something similar… This'll do for now, though!